At The Hitch Burger Grill, we strive to make high-quality dining as accessible as possible. That means making fresh ingredients available at affordable prices directly to you. The next time you have a group gathering or meeting, we are happy to put together a select menu for easy pickup or delivery.
Our Catering Menu
Our catering menu includes some of our biggest crowd-pleasers, including breakfast, burgers, wraps, and salads. This select menu is made with the finest ingredients, including 100 percent Angus beef, fresh-baked brioche buns, and outstanding produce selections.
Our catering options are ideally suited for gatherings of all kinds: team meetings, conference lunches, Super Bowl parties, family reunions, and more.
This is just one of several ways we provide an elevated, fast casual dining experience. And in addition to offering pickup and delivery, we would also love to accommodate your group on one of our comfy patios.
Catering with Hitch Burger
We started Hitch Burger because we are passionate about food. And now, we want to share that passion with you, however, it is most convenient. The next time you need a great way to feed a group of people, consider picking up catering from Hitch Burger.
---
Menu Options: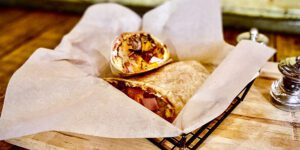 BREAKFAST BURRITOS
(Serves 10 people) $85
Cheese, Hashbrown and Egg (Choose from Bacon, Sausage, Ham or Chorizo)
---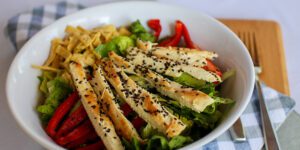 BULK SALADS
(Serves 10 people) $95
Choose from Asian, Signature, Buffalo, Chicken, and Wrangler chicken.
---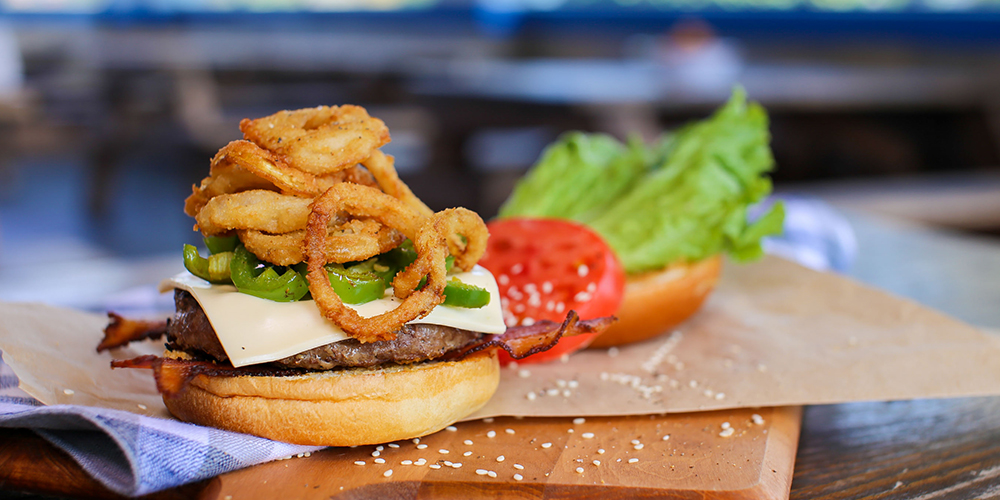 BURGER BOX
Build your own (Serve 10 people) $80
Choose your bun. (Wheat, Brioche or protein style)
Choose your protein (Beef or Chicken)
Choose your cheese (Cheddar, American, Swiss or Pepper Jack)
Included (lettuce, tomato, onion, pickle, mayo, chipotle sauce, bacon, and avocado.
Specialty (Serve 10 people) $95
Choose from (Sidewinder, Ohana, Sriracha, Texas, Impossible or California)
---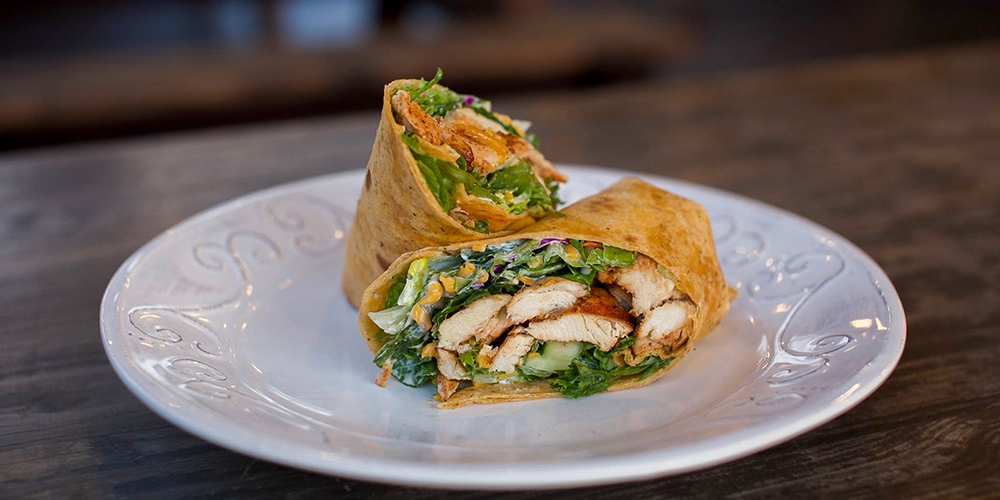 WRAPS (SPINACH OR TOMATO)
½ Wrap (Serve 10 people) $50
Full Wrap (Serve 10 people) $90
Choose from Chicken, Buffalo, Asian or Wrangler chicken